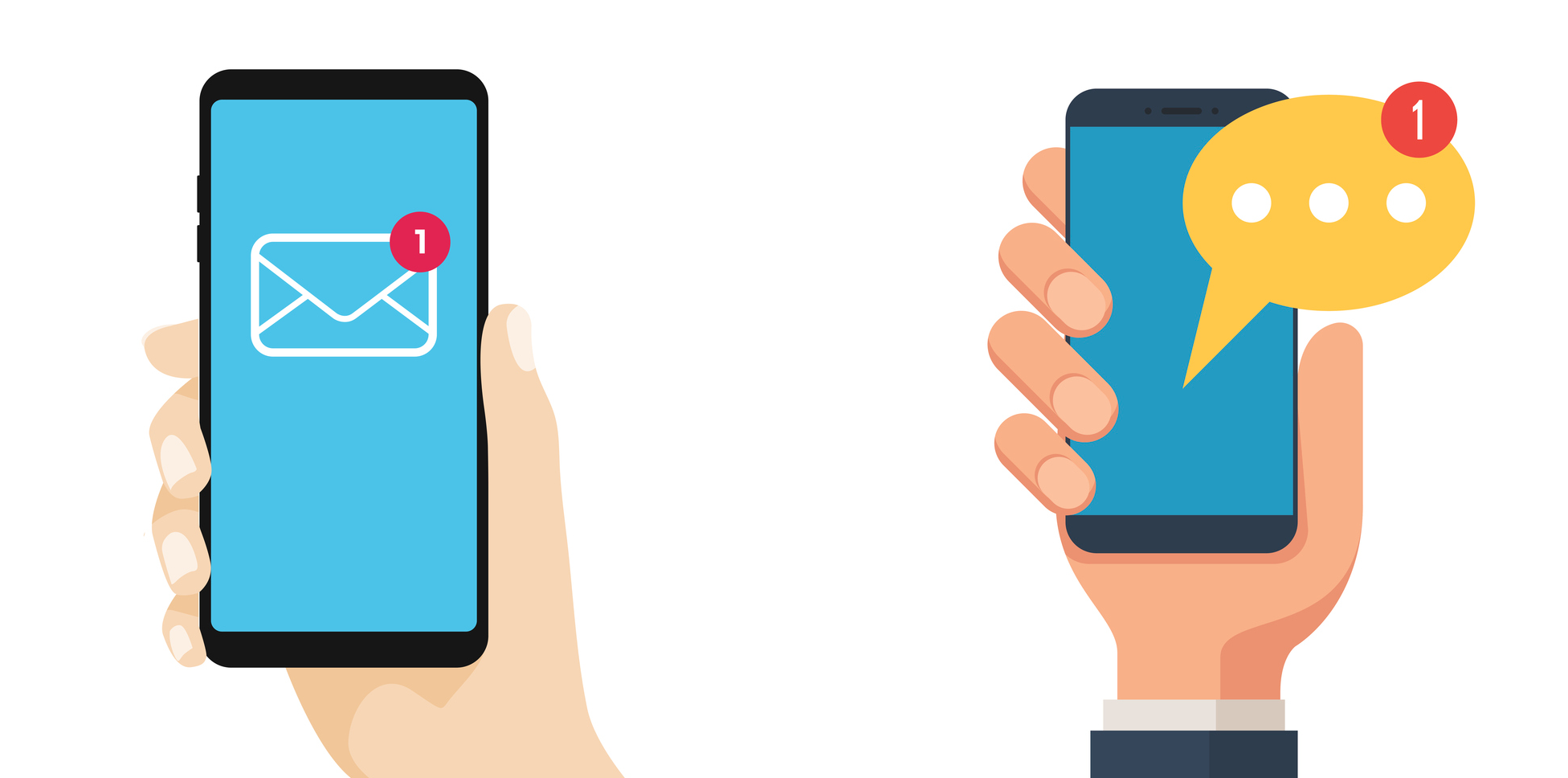 06 Apr

Which should I use on my site: live chat or email forms?

Twenty years ago, when the World Wide Web was in its infancy, many business owners would have laughed if you had told them that someday websites would become a major medium for customer acquisition. But that's exactly where we find ourselves today. In fact, you'd have to search far and wide to find an industry where having a website isn't beneficial to a company in today's society. However, you may be wondering which is better for customer acquisition, Live Chat Services or some form of email contact? Let's look at some of the contact needs of potential customers in order to answer this question.
Some Potential Customers Want Immediate Answers
Depending on their circumstances, a potential customer may desire to contact someone and receive an immediate response. Maybe they only have a single, simple question or maybe they just need an answer in a hurry. In these types of circumstances, email contact isn't quick enough. However, live chat services can provide these people with the instant contact they desire.
Edge: Live Chat Services
Some Potential Customers Desire In-Depth Answers
Many people have questions that aren't going to have simple answers. In these instances, contact via email is a great avenue to pursue. It allows them to receive in-depth answers that can be easily referred back to at need.
Edge: Email Contact
Some Potential Customers Need a Little Prompting to Proceed
People today have a multitude of options in almost any industry, and they know it. Being able to get some of their answers right now may be exactly the push they need in order to consider your company. Being able to connect with someone who can answer their questions may make the connection needed for you to acquire them as a customer.
Edge: Live Chat Services
Some Potential Customers Don't Have Time to Engage in a Conversation
We also live in a fast paced world, and people sometimes don't have the time to engage in conversation in order to get answers. For these people, the ability to send off a request and get back to it when they have the time can be very appealing.
Edge: Email Contact
Conclusion
Well, with the varying needs of potential customers, it doesn't look like there's a simple answer. Since your each of your potential customers doesn't have the same needs and desires, a single contact medium just isn't enough. In reality, live chat services and email contact serve different functions and are both necessary if you want to reach the widest number of people. To that end, we encourage you to try using Live Chat to increase conversions on your website.