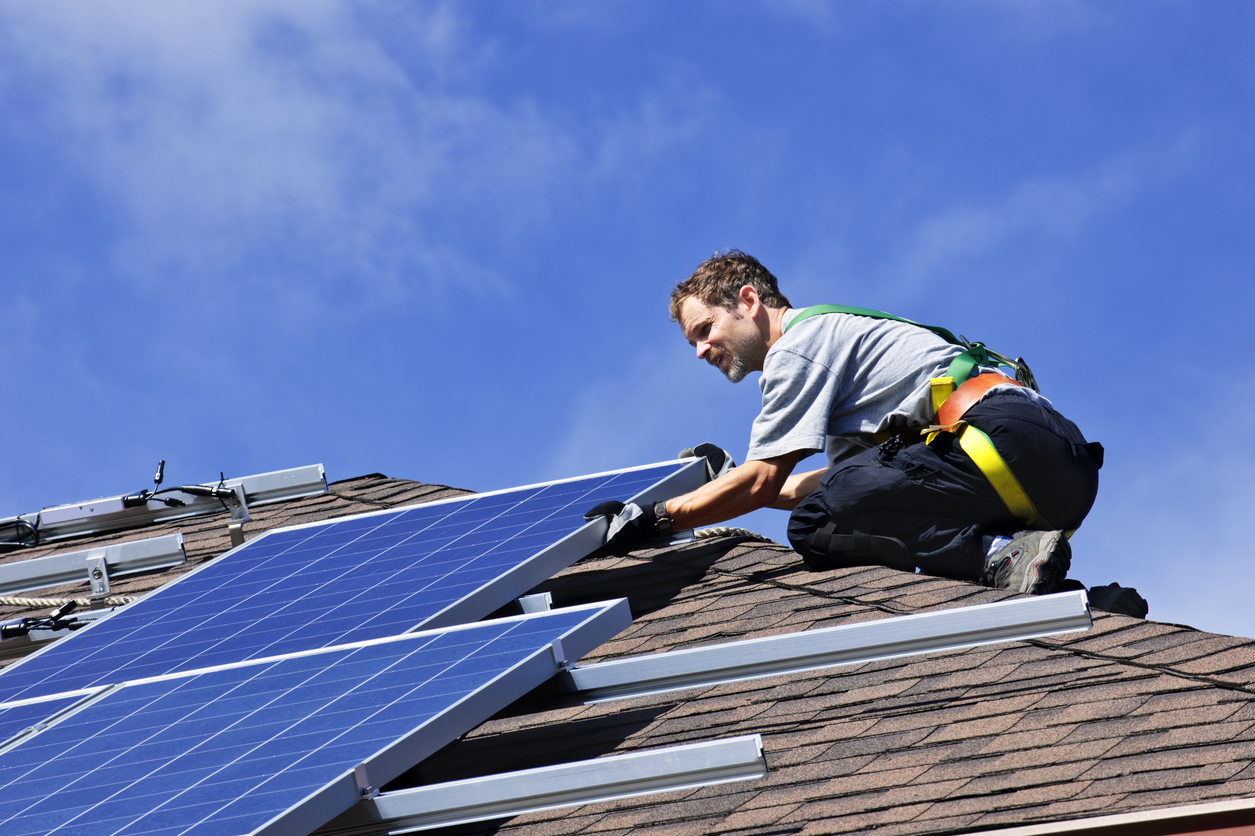 31 Jan

Improving solar marketing for more website conversions

Solar marketing professionals have a tough job. How do you convince the average consumer that investing money in solar power is the right move for them?

Bringing someone from awareness to purchase can be difficult. Especially in an industry that's still finding its footing in the business-to-consumer market. Your website is often any given consumer's first impression of your business. And that's why it's your best opportunity to begin the conversion process the right way. Your website should be geared toward converting visitors into clients without getting too pushy. The average landing page conversion rate is 2.35 percent, according to Search Engine Land. So how do solar marketers push that conversion rate past 3 percent and then higher still?
Educate your website visitors
One roadblock specific to solar power is the knowledge gap among average consumers. They know about solar power and they're aware it's becoming more popular, but they're not caught up on many other details. For example, fewer than half of Americans believe solar power is growing more affordable, according to a survey conducted by  Clean Edge, Inc. and SolarCity. However, 62 percent of the individuals surveyed indicate they do want solar power.
Producing and featuring educational content on your website will help you remove the price barrier in consumers' minds. And your website visitors will see your business as a trustworthy authority in the industry. Chances are the average homeowner isn't aware of the local, state and federal level tax credits available to people using solar power. Nor do many consumers know about the significant return on investment solar power offers them. By educating them, rather than trying to sell them, you'll begin to build relationships and change perspectives on solar power.
Use conversion tools such as live chat
Your website conversion rate is probably close to the 2.35 percent number mentioned above. If it's higher that's great! But if it's the same or lower than you could use some tools designed to improve conversion rates. For example, a live chat service can help you capture 40 percent more leads from your website. That means if your conversion rate is around 2.35 and you add live chat to your website, you'll likely boost that rate to more than 3 percent.
Chat helps businesses improve their website conversion rates by reducing the friction in the conversion process. Interested homeowners no longer have to wait for an email or call back, or for someone to receive their form submissions. Instead, they can begin communicating with a business representative as soon as they're ready. That makes it easier for a prospect to set up a consultation to learn more.
Tout your testimonials
People trust their peers more than they do solar marketing departments or sales pitches. In fact, 97 percent of consumers read online reviews to learn more about online businesses. That's because they trust the strangers typing those reviews more than they trust your website or sales team. Testimonials are the perfect mix of word-of-mouth advertising and video engagement. They show prospects that their peers are benefitting from your services. If you feature a homeowner explaining that he or she lowered their utility bills enough to see a significant return on investment through solar, you can convince other homeowners to do the same.
Share content and engage followers on social media
Social media can combine the best of educational content and word-of-mouth marketing to improve awareness among your target audience. Larger solar companies such as Sunnova, RGS Energy and Baker Electric Solar all use social media regularly to engage with followers. These businesses post on social media at least once a week, but often more, and typically respond to messages within a day or less. Daily posts and immediate Messager responses would be better, but the social media presence alone is enough to familiarize homeowners and businesses with these companies.
Maintaining profiles on social media can help your solar marketing in a variety of ways. The most obvious is that it will help you build awareness within online communities. However, social shares and engagement also play a role in how Google's search ranking algorithm prioritizes certain results. Using Facebook offers unique and powerful advertising opportunities as well. The social network's advertising platform allows you to build granular targeting filters for your ads. For instance, your ads can target homeowners in California who make over $70,000 annually and interested in solar power or environmental awareness. Once you've set up the campaign, those individuals can click a call to action that allows them to begin messaging with your business directly from the ads. This awareness among your prospects and focus on engagement will warm up leads before they ever visit your website, improving the chance they convert once there.
Improving solar marketing to increase conversions
Solar providers can improve website conversions by building awareness and nurturing relationships through engaging and educational content and conversations. Whether your posting content on solar ROI or engaging with prospects through live chat or Facebook Messenger, you're improving the chance that homeowners will convert into leads and, eventually, paying customers.
The industry is dealing with significant upheaval right now. At the moment consumer attitudes on price, the government's introduction of new tariffs and developing technologies make the future uncertain. But, by introducing solar marketing changes to improve awareness and teach homeowners about the benefits of solar power your business can capture more leads through your website. And more online conversions means a bright future for your business.