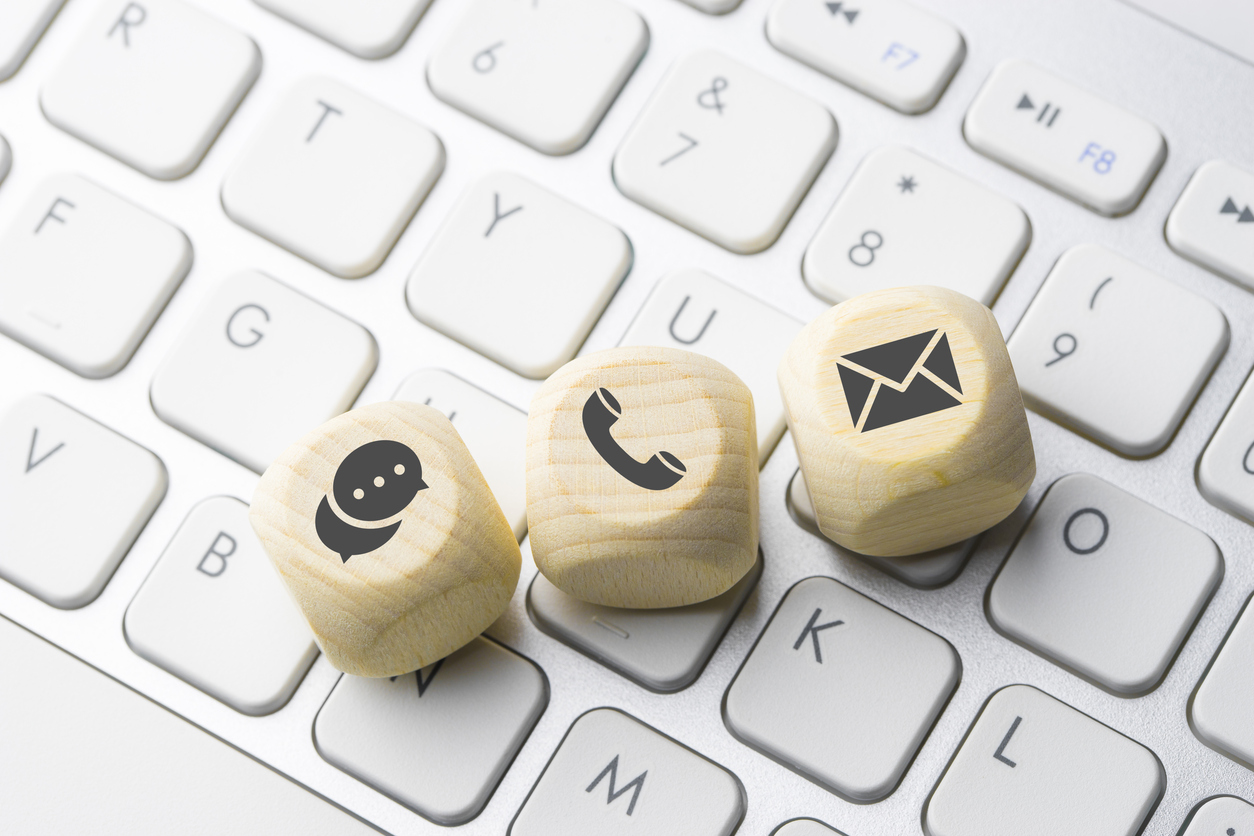 14 Dec

People want personalized service and experiences

The rise of subscription business models and category disruptors has led to an increased demand for personalized service. That includes how people engage with businesses.

More than 3 in 4 North American consumers have "chosen, recommended or paid more for a brand" that offers services or experiences tailored to the individual, according to Forrester research. They're looking for businesses that make the journey from awareness to purchase easy. Businesses offering limited communication channels are cutting themselves off from consumers looking for personalized experiences.
Personalized communication is crucial
Offering prospects options for how to communicate with your business is important. Right now most consumers are dissatisfied with how businesses connect with them. A disappointing 81 percent of consumers believe it's too difficult to correspond with companies, according to Twilio. Pigeon-holing prospects into a single communication channel can be bad for your brand. While 51 percent of businesses reported receiving negative online reviews following a negative communication experience, the damage can extend beyond internet forums. Friends and family are likely to hear about such experiences 66 percent of the time.
People tend to care more about their experience with a business than the cost of its services. Around half of consumers will spend more with a brand that "provides excellent customer service," The Northridge Group found. On the other hand, 4 in 5 individuals surveyed noted they'd probably cease doing business with a company that provided a weak service experience. Brands have to provide prospects with enough options to ensure a personalized engagement experience. Otherwise, people will make their purchases somewhere else.
"With all the new communications channels available today, we are seeing consumer expectations shift, but the experiences businesses deliver are not keeping pace," Devang Sachdev, director of product marketing at Twilio, explained in a press release. "To narrow the gap, businesses need to personalize their interactions with customers, improve their responsiveness, and communicate via the right channels."
What's in a bad experience?
People report bad communication experiences with businesses for a number of reasons. The Northridge Group surveyed individuals on how often they suffered various service issues. An overwhelming 74 percent of respondents stated they dealt with long wait times either "very frequently" or "frequently." But that was just one of the many problems people have with their communication experiences. Another common headache for consumers was reaching a live person. In fact, 70 percent of the survey respondents had difficulty reaching a live business representative either "very frequently" or "frequently." And 51 percent pointed to inconvenient hours of operation as a "frequent" or "very frequent" obstacle.
Businesses should provide prospects with options to counter these common communication complications. Ensuring someone is always available to connect with prospects will eliminate long wait times. And communication channels should be prominent on your homepage. However, 24-hour availability can be more difficult to solve without third-party help. Many live chat solutions offer around-the-clock service. And some even provide 24-hour service from the real live representatives that many consumers are looking for when in search of an answer.
Offer options to guarantee personalized service
No two people are the same, which means no one communication channel is perfect. To solve the personalization problem businesses have to ensure prospects have options. Live chat, text messaging, phone calls and submission forms are all viable. However, people who are on the go or who shop at night or on weekends might prefer text messaging or live chat. These channels are easy engagement opportunities and can be made available during off business hours. But that doesn't mean phone calls are dead, as long as the experience is seamless.
You risk losing business if your engagement options are limited. Unfortunately, many companies aren't aware of their communication issues. Though the majority of consumers have experienced issues connecting with businesses, that's not something the businesses are willing to acknowledge. In fact, 94 percent of businesses claim consumers "are satisfied with the responsiveness of their communications," according to Twilio. However, if you listen to what people are saying it's painfully obvious that they're not happy with available communication channels. Businesses have to begin offering options to ensure personalized service and satisfied clients.