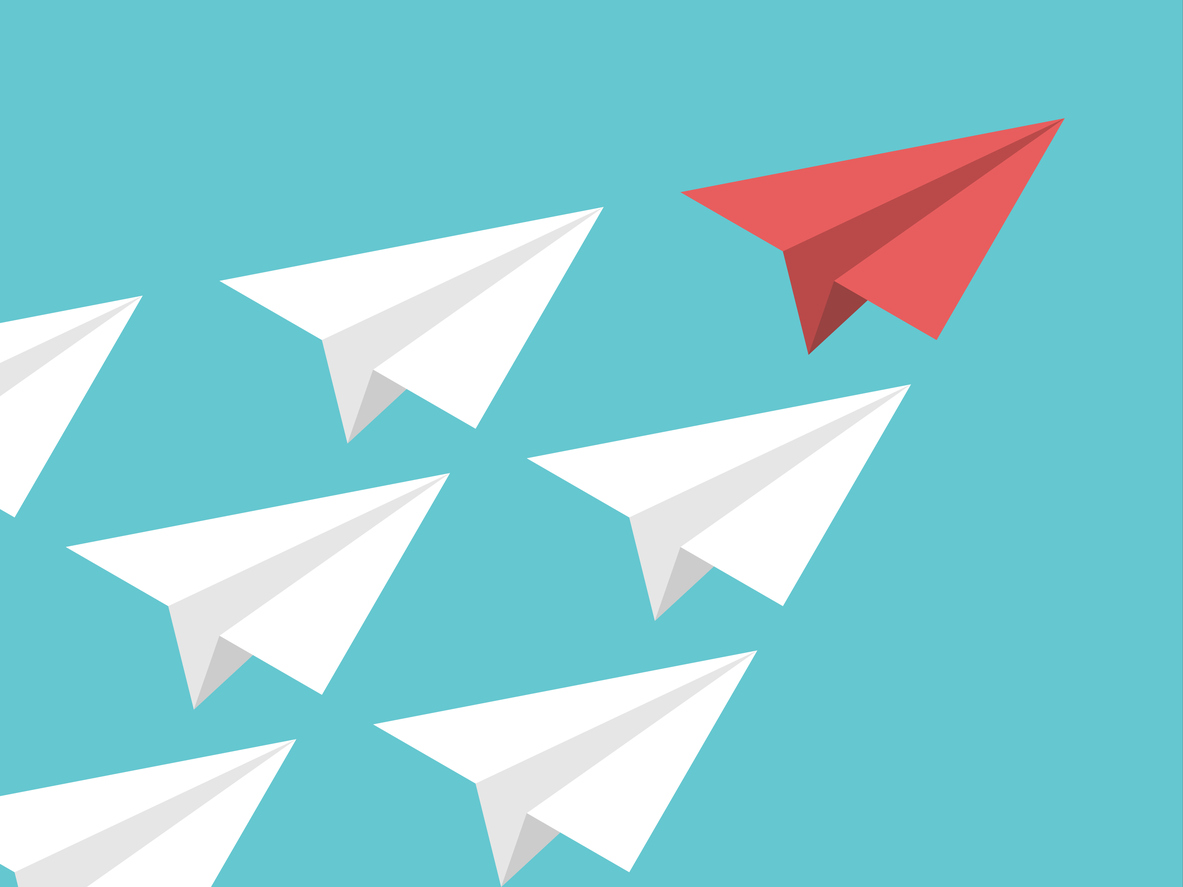 17 Jan

The cost of leads you don't want: 3 ways bad leads affect sales

Not all leads are created equal. In fact, many are undesirable. That's because the cost of leads you don't want could negatively impact your business' bottom line.

A single lead can change your business if the client is a long-term big spender. However, leads like that are few and far between. More often than not you get leads that convert into average spenders, leads that don't convert at all or, worse yet, bad leads. Bad leads may seem inconsequential. After all, it's easy to think you can just ignore them and move on.

However, that's not the case. More often than not bad leads actually end up increasing costs for businesses. To keep the cost of leads under control it's important to use effective lead-capture tools, leverage data and maintain guidelines for handling the bad leads. But first let's go over how bad leads affect your business:
1. Disjointed customer experiences
Bad leads can ruin the customer experience for good prospects, and drive them away from your business, according to a whitepaper from Integrate, a demand-marketing platform provider. Invalid, incomplete or duplicate leads can affect your sales reps' follow up and nurturing efforts. Duplicates are especially detrimental. They can slice an organization's single view of a lead into disparate pieces. Multiple pictures of the same lead can affect customer experience. And most reps recognize that.
In fact, 68 percent of sales professionals believe "it is absolutely critical or very important" to maintain a single view of the customer across departments, according to Salesforce's State of Sales, 2017, report. However, a mere 17 percent of sales teams say their own abilities to keep one view of each customer are "outstanding." When the picture of the individual is disjointed, reps' efforts to follow up or nurture those leads will come across confusing.
2. Inefficient lead management
Lead mismanagement can significantly increase costs. Marketing teams put hours into processing leads, which affects follow-up times. In fact, it often takes days to follow up with leads captured at events. Time spent processing leads could almost certainly be put to better use. And delayed follow ups can hurt chances that leads convert into clients. In fact, the chances of making contact with a lead drop significantly after just 30 minutes.
Years ago Dave Elkington, the CEO and founder of InsideSales.com, and Ken Krogue, the president and co-founder, ventured to determine how and when reps should respond to leads, Forbes explained. What they found still applies – and the numbers are staggering. If a rep waits 30 minutes after a form submission to reach out they're 100 times less likely to make contact with the prospect than if they had reached out within 5 minutes. And 5 hours after submission the odds of making contact with the prospect are 3,000 times fewer. When reps are able to quickly follow up submissions or website chats they're much more likely to make contact.
"We call it the 'wow effect' as in wow, that was fast! You are impressive," Elkington told Forbes.
3. Insufficient or invalid data
Marketers are collecting more data than ever before to support sales reps. However, if that data is bad or unhelpful it could actually bloat your business' marketing and sales spend. Sales departments can lose up to 550 hours and $32,000 per rep due to bad lead data alone, DiscoverOrg found. However, the more information marketers collect, the more likely it is that they'll come across bad data.
It is important to establish policies that ensure data integrity. The cost of bad data is too high for businesses to avoid addressing the pervasive problem. Right now too many organizations are collecting data they don't need, which can throw sand in their gears and fuel rising costs. On average a mere 39 percent of the data businesses collect is helpful for decision making, according to an eConsultancy survey. That's down from 42 percent in 2016. As time goes on it will only become more important to ensure data integrity.
Controlling the cost of leads
The best way to keep bad leads under control and prevent them from costing your business is to define a data strategy and lead management policies. If your business has established best practice for handling leads the bad ones are less likely to affect performance.
"A fundamental issue marketers continually face regarding bad lead quality is the lack of a comprehensive data strategy," Gary Katz, the chief strategy officer for Marketing Operations Partners, explained in the Integrate whitepaper. "Duplication, waste and irrelevant leads are a symptom of inadequate targeting and segmentation, lead definition, supplier management practices, workflow processes and quality control standards."
Integrate outlined the steps a business can take to ensure better lead quality over time. These tips can help your business identify issues, discover solutions and implement them. If this process is completed successfully your business may see savings through more efficient marketing and sales performance and better lead conversion rates. Integrate recommends:
Pinpoint your team's unique lead quality issues.
Consult with peers to determine how they deal with similar problems.
Build out lead quality support guidelines.
Develop lead-quality checks.
Identify marketing tech solutions that work to assuage bad lead issues.
Automated solutions and tech that integrates with your sales and marketing platforms can help you eliminate data gaps or silos and make lead processing more efficient. For example, a live chat solution can ensure the right information is captured from each lead and then categorize data to ensure reps get only useful leads. The right chat solution can even integrate with your CRM to automate data transfers and send leads directly from chat windows to your sales team.
The time and money most businesses invest in bad leads can significantly hinder performance and operational efficiency. Instead, it's better to put data and lead management policies in place to reduce the cost of leads. By taking these steps you'll set up your sales and marketing teams for success.