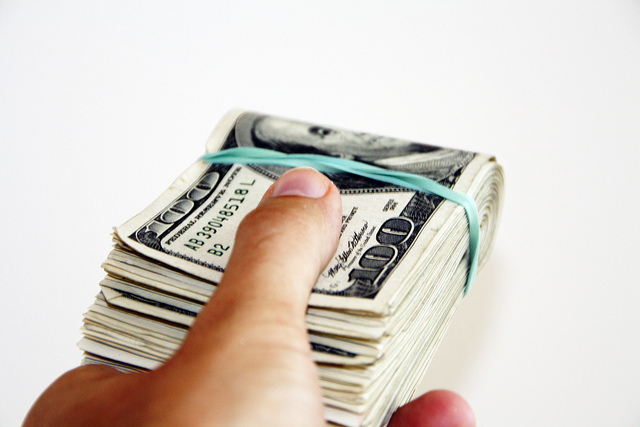 28 Nov

A beginner's guide to live chat pricing

Live chat is a valuable engagement tool, but chances there's at least one significant barrier preventing your business from investing in it: How much does live chat cost?

Live chat is the overwhelming favorite when it comes to preferred engagement channels: 92 percent of website visitors come away from such conversations satisfied, according to Zendesk. Any chat study will tell you as much. However, live chat pricing can be confusing. If your business hasn't explored this sort of engagement channel yet, sifting through the various price models can seem overwhelming.

Afterall, it's not enough to simply invest in a live chat solution. You have to ensure your business realizes a return on its investment. If you're paying more for live chat than you're getting out of it, the service clearly isn't worth the money. However, the right live chat services can result in significant ROI. Understanding how these engagement channels are priced can help you choose the best solution for your business' needs.
Free live chat
There are some live chat solutions that provide their services for free. These packages can be relatively bare-boned, but are enough to get the job done for businesses looking for a no-frills engagement channel. For example, Olark offers a "Free Forever" plan that provides clients with a limited number of chats per month.
However, businesses that subscribe to this plan are assigned only one agent, and can engage in just 20 chats per month. Additionally, they miss out on features such as:
Chat transcripts and reports

Targeted Chat

White labeled branding

Targeted chat
Pay per agent
Many live chat services charge their clients per agent. Zendesk, LiveChat and Olark all bill their clients monthly based on the number of agents used. Per-agent live chat pricing can vary significantly depending on the live chat provider they go with and the features they need.
Zendesk offers tiered per agent per month packages. As you move up each tier the service comes with additional features. For example, one of the pricier tiers offers roles and permissions, widget unbranding and 24/7 support, in addition to features provides through the less expensive plans. LiveChat has similar pricing tiers, in addition to a $149 per agent tier that is billed exclusively on an annual basis. This tier includes branding, chat histories, an account manager and security features. You can expect a lower tier package to provide benefits such as chat history up to 60 days as well as some basic customization. 
Volume-based live chat pricing models are similar to pay-per-agent plans. However, cost structures based on volume look at your website's traffic to determine what your flat rate will be. Volume-based pricing can be as high as $600 per month, but as low as $40 monthly.
If paying per agent makes the most sense for your business, keep in mind that some providers offer discounts to clients that pay annually rather than monthly. The issue with this model is the way costs add up as your business draws more traffic to the website. Paying per agent can get expensive when you need five or 10 chat operators to take visitors' chats. And if these agents aren't effective, you're paying more for fewer leads. 
Pay-per-lead
Instead of charging a flat monthly or annual fee some live chat providers bill their clients based on performance. If five leads in a month are attributed to live chat, that client will pay only for those five leads. If there are only two in the following month the client will be charged for just those two leads.
The price per lead can vary depending on which live chat solution you go with, though. Prices can range anywhere from $18 per lead to $35 per lead. Both Ngage Live Chat and ApexChat charge their clients using the pay-per-lead model. In addition, some live chat providers qualify which leads you're billed for. For example, if someone provides just an email address, but does not indicate whether he or she is interested in your services, you won't get charged for the prospect information.
Performance-based pricing often includes many of the features that are covered in higher-priced monthly plans such as full chat invitation customization, data reporting, chat agents available 24/7 and delivery of all chat transcripts.
Additional features
Some live chat companies offer add-on features covered by additional charges. For example, SMS integration requires the live chat provider to create a new phone number. In order to cover the cost of maintaining that number they monthly charge in the bill. In addition, setting up live chat for Spanish-speaking agents could require an added cost as well. Live chat pricing can depend on the features you choose in addition to the cost structure. It's also important to consider some live chat providers are flexible with pricing, and many offer special promotions.
Ultimately it's up to you to identify the live chat service that fits your business best. Will your business require 24/7 agent availability or data reporting from your live chat provider? Or how about chat widget customization? While live chat pricing varies considerably there's one thing to keep in mind: Chances are you'll capture more leads because of it. 
(Feature Image Credit: 401(k) 2012/Flickr)