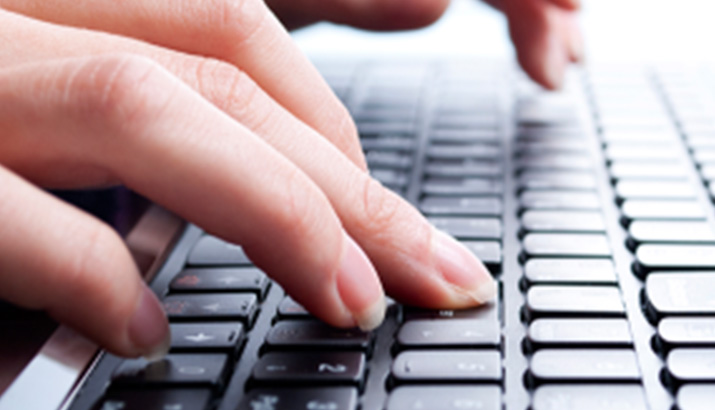 02 Feb

Dissecting a positive live chat example

Any live chat provider worth working with should continuously monitor chats and provide industry training to representatives in order to ensure the best service for website visitors. Live chat can vastly improve prospect experience as well as the client conversion journey.  To that end, we're taking a look at the anatomy of a positive live chat example. This way you can get a first-hand look at how chat agents should handle online visitors. So let's get the ball rolling!
Personal injury live chat example
Here is a transcript that an agent handled for a personal injury law firm. The names of the law firm and the visitor have been masked.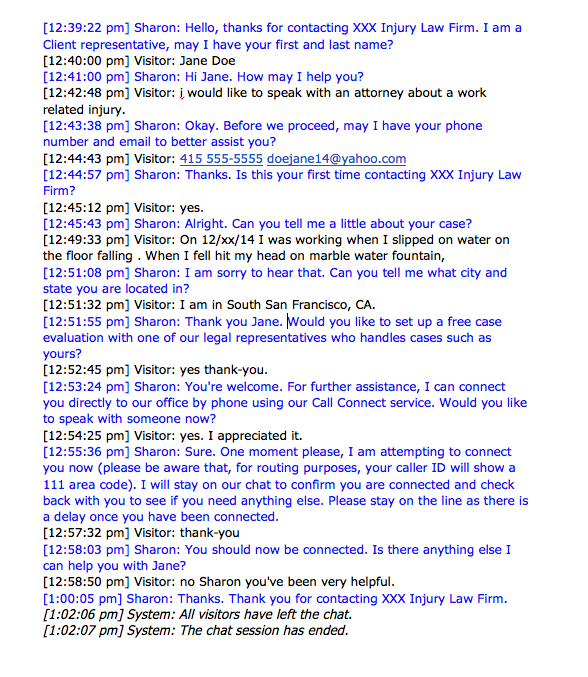 1. The visitor is engaged personally up front and acknowledged throughout.
The chat agent asks for the visitor's name early on. This helps build a rapport with the prospect.  This engagement is a fast way to establish a personal connection between the law firm and the web visitor. The agent also uses the prospect's name throughout the chat session.
2. The chat agent expresses empathy with the visitor's situation.
When the visitor describes their injury, the agent further builds their rapport with the visitor by empathizing with the visitor's dilemma. By doing so, the agent continues to build a personal connection and makes the visitor feel like the firm is sensitive to the needs of the visitor.
3. The chat agent servicing this chat is very attentive throughout the session.
The visitor initially offers some general information about why she is exploring injury attorneys. The agent follows by making the effort to understand the visitor's needs at a deeper level by asking relevant questions. The visitor then gives more detail about her potential case, including the date of the injury and the specific circumstances. Because the law firm received this information immediately, it can reference the visitor's needs in a follow up. This acknowledgment increases the firm's odds of representing her in the future. The agent also establishes the physical location of the visitor, ensuring that the prospect is within their service geography.
At ApexChat, we are not only focused on collecting and passing website visitor contact; we are keenly aware that through chat interactions with your website visitors, we are also representing your company and organization and make it a point to do so in the best possible light.