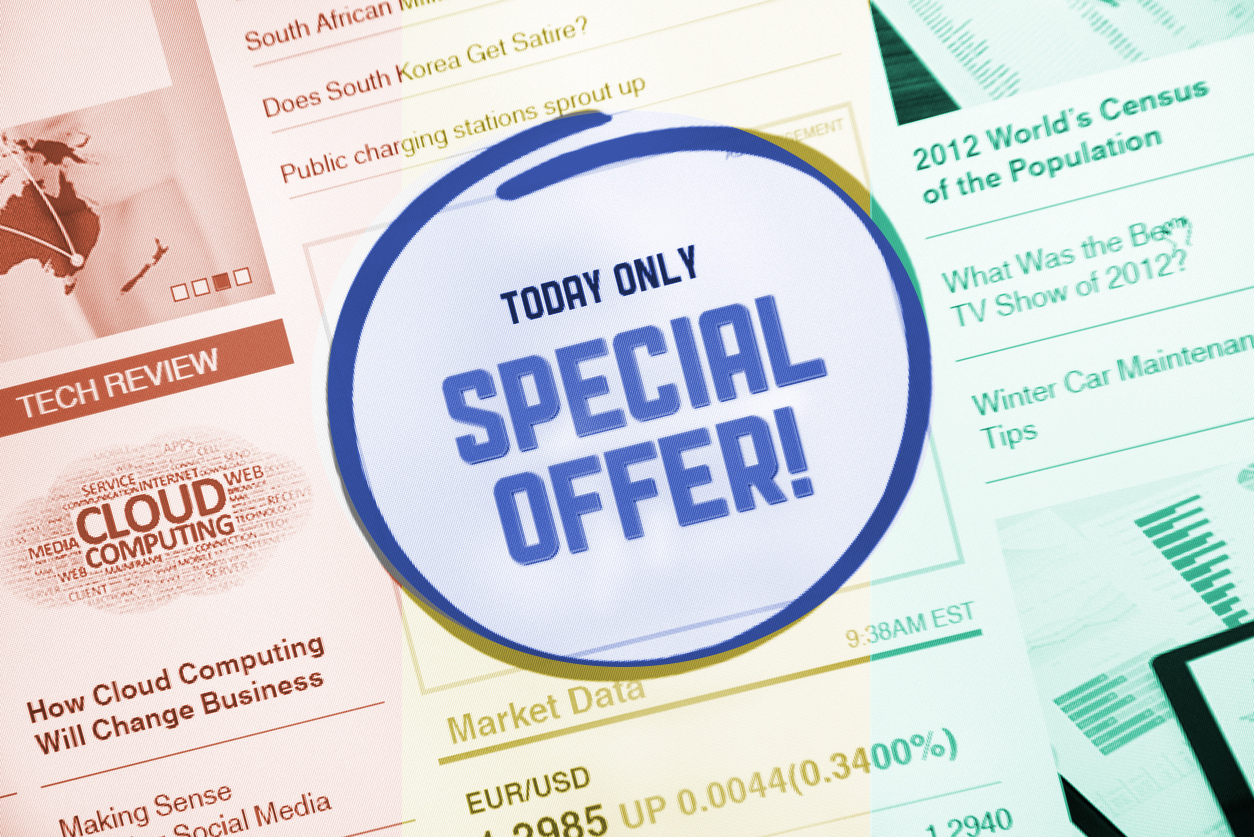 29 Jan

Google penalties imminent for some websites

Google penalties are dreaded by marketers, SEO experts and webmasters everywhere. After all, if your site takes a hit, your business' website could lose traffic. Now, the company is introducing a new type of penalty that will affect advertisers. Google is making a change to its Chrome browser that will block certain pop-ups or live chat invitations.

In June 2017 Google announced it was joining the Coalition for Better Ads. The organization's stated goal is to "improve consumers' experience with online advertising." It's easy to assume the vast majority of internet users don't enjoy getting interrupted by a pop-up ad. After all, pick just about any stranger off the street and he or she could probably rattle off a litany of complaints about annoying internet ads. Google understands how bothersome these ads are to the average person. As a result, the company will be adding an adblocker to Chrome to help internet browsers avoid certain advertisements.

In recent years individual internet users have been taking steps on their own to avoid annoying ads. In 2016 global use of Adblock programs grew 30 percent, according to PageFair's 2017 Adblock Report. This sort of software reduces advertisers' abilities to reach their target audiences. However, can you really blame the people using the adblock software? Have you had to deal with one of those loud, annoying autoplay pop-up ads recently? It takes a real masochist to derive joy from one of those advertisements. That's why Google will be rolling out the Chrome update in collaboration with the CBA.
Businesses begin changing website ads
The adblocker that's rocking advertisers' world will go into effect February 15, according to VentureBeat. However, since the update isn't tied to a specific Chrome release (such as Chrome 64 or Chrome 65, each scheduled for the first half of 2018) there's speculation that implementation could be gradual. Regardless, if your website utilizes pop-up ads now is the time to act. Already, 42 percent of the websites warned about the looming Adblocker update have revised website ads to comply with Better Ads Standards, according to CNET. And that includes live chat invitations. Otherwise, your ads could disappear completely from Chrome users' online experience.
As of January 2017, Chrome controlled 57.94 percent of the global desktop browser market, according to Forbes. The closest competitor was Internet Explorer, with a 19.71 percent share. When Chrome's built-in adblocker goes into effect a large swath of internet users will be cut off from advertisers using the wrong sort of ads. Technically, advertisers will have 30 days from February 15 to ensure they're in compliance with standards developed by Google and the CBA. However, any ads that violate those guidelines for 30 days will be turned off within the Chrome browser.
Is your chat in compliance?
The Chrome update may affect some live chat invitations. Currently, a number of chat invitations share features in common with ads highlighted in the CBA's Better Ads Standards. These standards are the basis for Chrome's adblocker. As a result, Chrome will block ads or chat invitations that use these features:
Desktop
Auto-play video ads with sounds.
Prestitial ads with countdown.
Pop-up ads.
Large sticky ads.
Mobile
Ads with density higher than 30 percent.
Flashing, animated ads.
Prestitial ads.
Pop-up ads.
Auto-playing video ads with sounds.
Postitial ads with countdown.
Full-screen scrollover ads.
Large sticky ads.
Keeping your live chat safe
Depending on your live chat provider, your website chat might fall under one of the above categories. If that is the case, these chat features may stop appearing on your website for visitors who use Chrome. Or, in other words, about half the internet.
In the coming weeks, it will be critical to confirm whether your chat provider's website chat is in compliance with the CBA's Better Ads Standards. Live chat invitations or pop-ups should not mask websites, appear too large or be too distracting. If you use live chat on your website – and you should – it is important to find a solution that is flexible and offers customization. That way, you can feel safe in knowing your website won't be penalized for its chat.
For now, you only have to be concerned with your initial chat invitation. Specifically, if it uses masking or occupies more than 30 percent of website visitors' screens it will be blocked by Chrome. The CBA is also considering including pop-up ads such as exit pop-ups in the Better Ads Standard guidelines. However, it has not done so yet. If the coalition makes this move, Google may update Chrome to reflect it and begin blocking certain exit pop-ups as well.
As long as Chrome continues to dominate the web browser space, Google's partnership with the CBA will affect most advertisers. Subsequently, it is crucial to make sure your live chat features don't violate the Better Ads Standards. ApexChat strives to help you create a better user experience for your web visitors and will work to comply with these guidelines.