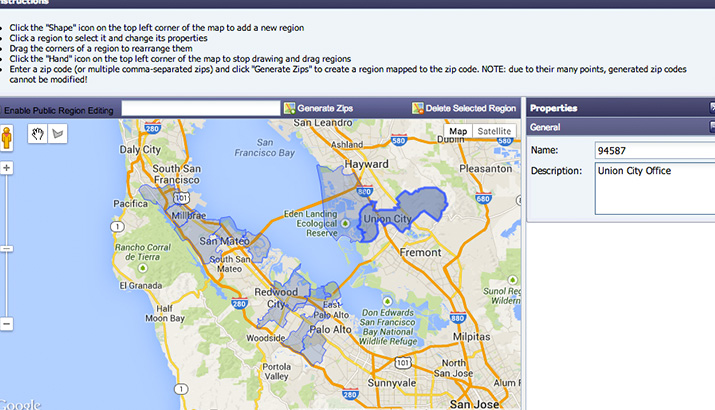 17 Mar

Live chat with a focus on local leads

Local leads are valuable prospects for small and medium-sized businesses. Any business that relies on consumers within a specific geographic service area should make sure it's capturing information on nearby prospects. And if you're using a live chat solution it should also focus on local lead generation.

For example, an HVAC company that services customers in the Las Vegas, NV area cannot help a homeowner looking for HVAC repair in South San Francisco because of the distance. On the other hand, a St. Louis, MO law firm with attorneys licensed to practice in Missouri is unable to serve prospects in East St. Louis, which is just across the river but in the state of Illinois. Paying attention to such geographical nuances can help your business ensure it's capturing the warmest leads.
Using geo-mapping and routing to capture local leads
Live chat platforms that integrate with Google Maps can make use of certain geographical rules to improve targetting. Here's how it works:
Some chat platforms allow businesses to define zip codes where they operate. This enables businesses with e.g. licensing constraints to fine tune exactly what areas they want to receive prospects from. The below image shows an example business' chosen service areas in the San Francisco Bay Area:
Some companies' service areas aren't defined by area codes. The right live chat service will allow you to define your service area based on more than area codes.  This works for companies that operate within a certain radius of their main offices. Examples include local home services providers – HVAC, plumbing, pest control – as well as companies that rely on product delivery, such as food delivery, mobile windshield/glass repair etc. The service area map below is for a client that operates in specific areas near Greater Los Angeles.
Geo-mapping is a critical capability for clients who are trying to improve the effectiveness of their website and increase lead volume in local markets. Furthermore, if your live chat solution – or any sort of lead generation service – is sending you leads located outside of your geographic service area they're wasting your valuable time. A live chat solution that integrates with Google Maps will ensure you're only capturing the valuable, local leads you can use to grow your business.