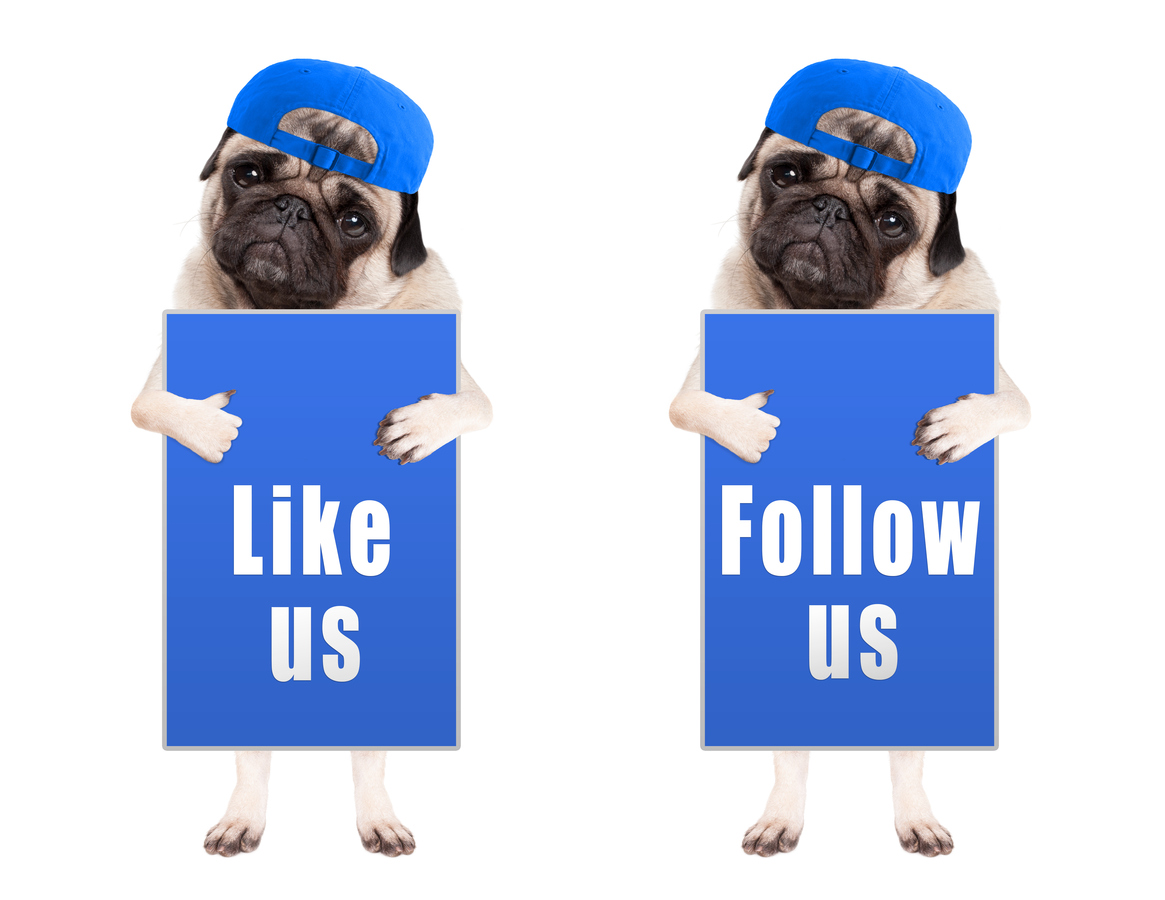 09 Feb

Don't rely on Facebook organic reach

Facebook organic reach is an intriguing concept: Invest just a little time and no money for substantial exposure. However, that's not realistic. In the real world, businesses shouldn't rely on organic reach to build their Facebook followings.

Facebook has over 1 billion daily active users and around 2 billion messages are sent each day through the Messenger app. Numbers like that make a marketer's eyes light up. However, you're mistaken if you expect to reach all of those individuals through organic reach alone. You may be aware of Facebook's recent algorithm update. The news feed change prioritizes family and friends in users' news feeds. Ultimately, it will negatively affect posts from businesses and news organizations. However, Facebook organic reach wasn't all that substantial before the update.
Facebook organic reach never that great to begin with
Facebook page growth and engagement isn't all that impressive when you break down the numbers, as Locowise, a social media performance measurement agency, did in 2015. In March of that year, average organic page likes growth was 0.53 percent. Pages with fewer than 1,000 likes enjoyed a slightly better growth rate at 1.62 percent. In fact, it's probable that a significant portion of your audience will never even see your posts.
For large Facebook pages with over one million likes, Locowise measured average reach for Facebook pages with over one million likes at 2.27 percent per post. And merely 11.64 percent of the individuals who saw the posts reached actually engaged with them. Pages with fewer than 1,000 likes reach had better reach at 22.8 percent. And among those individuals, the engagement rate was 14.21 percent. However, if you're trying to grow your business you're probably aiming for 1 million likes, not 1,000. And that's where the issue lies. The share of your audience each post reaches decreases as you acquire more followers.
Organic opportunities are fading away
Organic opportunities will erode further following Facebook's recent algorithm update. Facebook will prioritize content with high engagement rates and posts from family and friends in users' news feeds. That's not good for businesses relying on organic reach to expand their audiences. In the wake of the update, businesses are scrambling to determine how to maintain or improve Facebook engagement rates.
The right content can still achieve normal exposure in followers' news feeds. Facebook will prioritize posts that provoke longer, inciteful comments and high engagement rates. The news feed algorithm won't consider a relatively high number of likes a priority. Facebook is looking for posts that are conversation starters. Even video content is likely to receive less attention because of the update.
Leverage Facebook advertising reach for better exposure
Facebook organic reach was never all that impressive. However, the social network's advertising features are valuable to any growing business. Facebook display ads are powerful lead generation tools.  These ads leverage the social network's targeting capabilities and expansive reach. You can ask the social network to target users that fit a specific set of requirements. For example, you can target homeowners in Suffolk County, New York who are interested in remodeled kitchens. Or you can upload a spreadsheet with prospects' contact information, match that data to their Facebook profiles and target those individuals with display ads.
However, granular segmentation isn't the only advantage to Facebook advertsing. Display ads are also engagement opportunities. Facebook is different than other advertising tools. Your options aren't limited to sending users who click your ads to a landing page or submission form. Calls to action connect prospects to your businesses representatives through Facebook Messenger. The individual simply clicks the button and is taken directly to the messaging platform. From there they can immediately begin chatting with a business representative.
Facebook's "Success Stories" page features a number of businesses that attained substantial returns on their Facebook advertising investments. The social network's display ads are visually engaging, offer direct channels between business reps and prospects and are competitively priced.
Taking a balanced approach
It's tempting to rely on Facebook organic reach to capture leads and engage prospects. However, for most businesses, the social platform's organic exposure is too limited for success. Don't rely on Facebook organic engagement. That's not to say posting regularly and organically reaching followers isn't important. Those posts have their purposes as well. But Facebook organic reach won't help you capture new leads.
Instead, growing your business requires more targeted and engaging campaigns. Your business can build your reach and improve lead capture capabilities through Facebook's advertising tools. It's hard to argue against that advantage.