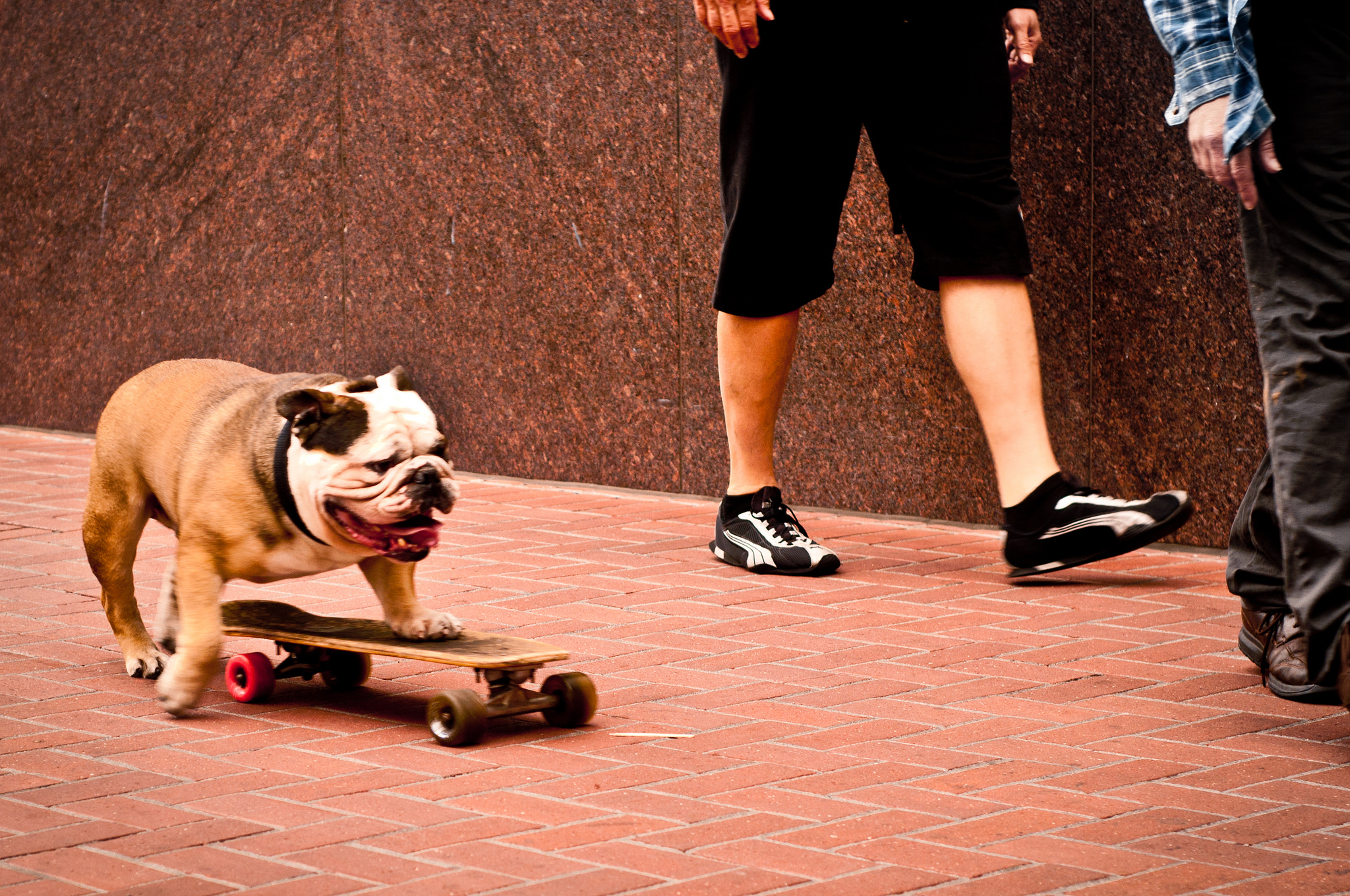 13 Dec

Facebook engagement: Messenger best practices

Whoever said you can't teach an old dog new tricks clearly wasn't aware of Facebook's ongoing expansion into advertising and B2C communication. In fact, Facebook engagement is continually evolving – especially with the emergence of Messenger as a powerful lead capture tool.

Facebook's Messenger app now has at least 1.2 billion daily active users, David Marcus, Facebook's head of Messenger, announced with a post on the social network. That's a lot of people. And Messenger's user pool is still growing at a rapid pace. Sensor tower data indicated that iOS and Android Messenger downloads increased 5.66 percent year over year. Downloads surged from 14.3 million in Q1 of 2016 to 153.5 million during the same three-month stretch in 2017.

To say Messenger represents an opportunity for B2C engagement is like saying that Steph Curry guy is pretty good at shooting a basketball. It simply doesn't capture the full scope of how impactful this communication channel can be for businesses.

A Facebook-commissioned survey determined that 53 percent of people are more likely to consider buying from a business they can message directly. And 56 percent of individuals surveyed would rather send a message than call customer service, the study, conducted by Nielsen, found. Mobile messaging, in general, is an increasingly important consumer engagement channel. But Messenger offers a variety of unique features that can help businesses capture and convert more leads. By sticking with some best practices businesses can leverage Messenger to extend brand awareness, capture more leads and improve client experience.
Make your messenger presence 'Facebook official'
If everyone doesn't know you're using Messenger, are you really using Messenger? If you're prepared to begin engaging with prospects through the Messenger app you should advertise your presence. The image below shows how that notification will look to individuals who visit your Facebook page:
Setting up the notification is simple. First, go to your page's settings. Once there choose the "Messaging" tab on the left side of the screen. From there you'll be able to access all of your messaging settings. About halfway down you'll find a section called "Prompt visitors to send messages." Click the switch so it says "Yes." After you've completed that step your Facebook page will automatically prompt visitors to send you a message. Since this is a relatively new feature there are signs Facebook is still testing it. Right now the social network seems to be implying that in order to activate the message prompt your company should be online and have a fast average response time.
If your live chat provider integrates with the Messenger app you can also add a Messenger prompt to your desktop and mobile websites. This will allow visitors to move directly from your website to Messenger, where a representative will be available to answer questions. This can also be helpful in letting Facebook visitors know you're online. An integrated service ensures that you're always online, as well as a better response time. This way you know the Messenger prompt is appearing for every visitor.
Leverage Facebook's advertising muscle
Facebook may be considered a social network, but in reality, it's one of the world's top advertising services. Facebook understands your prospects intimately and can reach them anywhere they are, anytime they open Facebook or any of its affiliated apps. The social network's targeting potential and the extent of its reach are staggering. Even if you're not using Messenger to connect with prospects you should still consider Facebook's advertising tools. However, if you are using Messenger – and you should be – then those advertising features become exponentially more powerful.
One out of every 5 minutes U.S. consumers spend on their mobile devices is dedicated to either Facebook or Instagram, according to the social network. It's like buying a billboard that follows people everywhere they go. A great feature unique to Facebook's advertising service is that individuals can click on your Facebook or Instagram ads and go directly to a conversation within the Messenger app.
Think about it: Your HVAC business creates a campaign targeting homeowners in the Phoenix metro area. A homeowner with a broken air conditioner sees your advertisement while scrolling through her Facebook app and clicks the ad. Instantly that individual is connected with a chat representative who can capture her information and begin building a relationship between business and prospective client. You can even set up campaigns within Messenger itself, so prospects can provide their contact information to your business without ever leaving the app.
Facebook engagement never stops
When do you check Facebook? If you're like most people, you probably open up the app or visit the website frequently on weekends or at night. If your business isn't available to answer questions outside of normal hours than your missing out on valuable leads. In fact, up to 42 percent of chat leads are captured outside of normal business hours. People don't typically browse local aesthetic surgeons or check on recommended home services contractors while at work. They have much more time to look into these services after work or on the weekend.
Unfortunately, many businesses don't have the resources to ensure 24-hour availability on Facebook. Most people don't want to work the graveyard shift answering inbound messages. And even if you can find a night owl willing to work overnight, paying for 24-hour staffing is expensive. A 24-hour, staffed chat vendor that integrates with Messenger could ensure your business is always available.
Never leave a prospect hanging
There are few things more frustrating than an unanswered message. Response time associated with messaging is one of the reasons it's more popular than phone calls or emails. People want answers now – not tomorrow or in three business days. There's a reason they're messaging your business through Facebook. If that need for a fast answer isn't fulfilled, they'll go somewhere else.
"The higher levels of satisfaction with online chat are partially due to the efficiency and immediacy of the experience," Kirk Parsons, senior director of telecom services practice at J.D. Power explained in a press release announcing rising satisfaction with online chat.
Facebook lets people know what your average response times are. So if it takes your business a few days to get back to people, that's what prospects will see when they visit your Facebook page. However, if you respond instantly to every message then individuals will see that and be more likely to reach out. Plus, as we mentioned above, response time also factors into whether your Facebook page displays a messaging prompt.
Facebook's Messenger is emerging as a powerful engagement tool for B2C businesses. The tool is a threat to completely upend traditional advertising, according to a Business Insider report. Even retargeting campaigns may be lagging behind Messenger in terms of value.
"Conversations between users and companies inside Messenger have a 30 percent better return on investment than retargeting ads on the web," Marcus told the publication.
Messenger is engagement and advertising combined into a single, powerful tool. And its reach is only expanding. By using it the right way your business can discover a new pipeline of valuable leads. Facebook may be an old dog, but its latest trick may be it's best one yet.
(Feature image credit: David Goehring/Flickr)