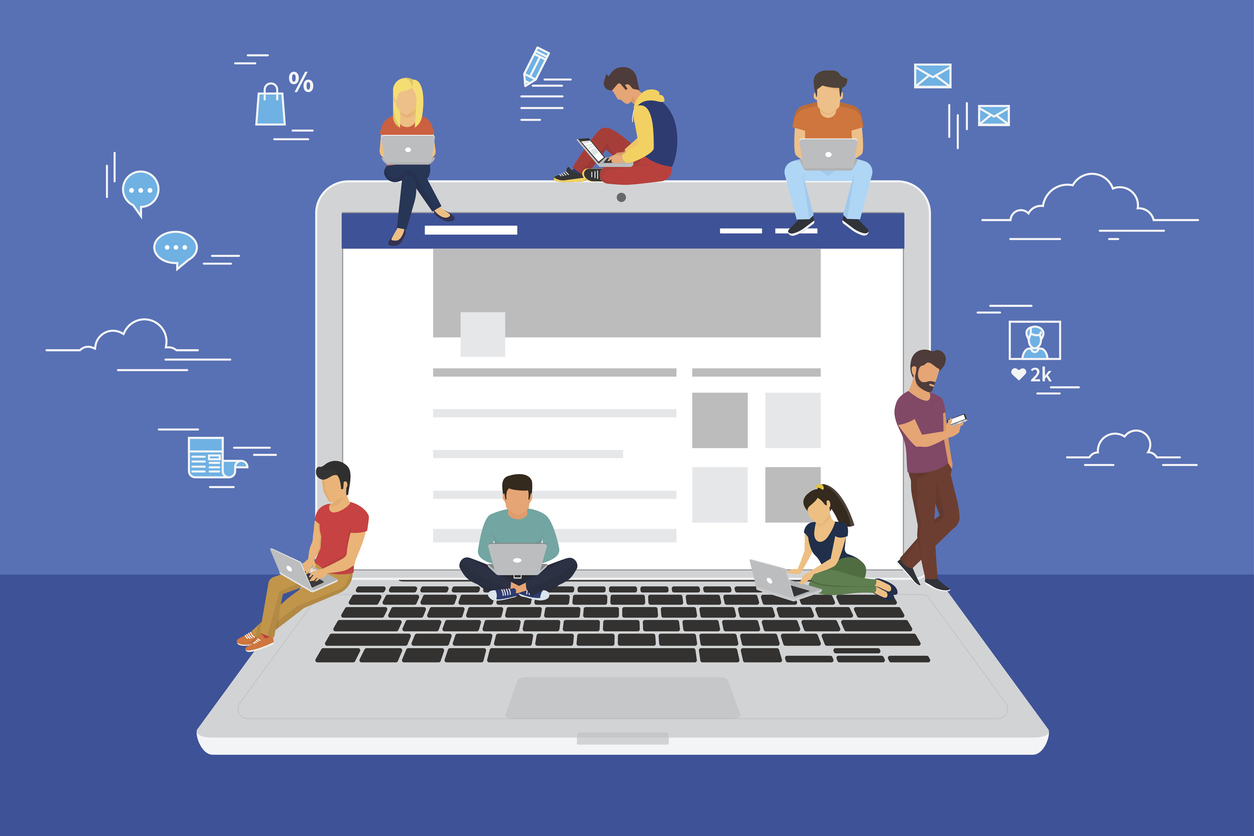 13 Feb

5 Facebook ad tips for a better conversion rate

Designing or brainstorming a Facebook ad can be tough. Even the big advertisers get it wrong sometimes, so how are small- or medium-sized businesses going to succeed?

Anyone can conjure up an idea for a Facebook ad, but what about a successful one? Those concepts are hard to come by, but offer businesses substantial return on investment. After all, Facebook organic reach won't get your business very far. However, Facebook ads are a different story. Between the targeting power Facebook advertising offers and the reach the platform possesses, the social network is the ideal place to reach the right prospects for your business.

So what does it take to develop and design a successful Facebook ad? Well, it depends on your brand's "personality," as well as your target audience. You should be able to define each of those before hammering out a display ad strategy. But there's more to Facebook advertising than knowing your business and who's buying your products. Here are a few tips to help your business create fruitful Facebook ads that capture leads:
Start your Facebook ad with a foundation
If you build a house without a foundation it won't last long, and an ad without a foundation won't attract the prospects you're looking to convert. You should determine who you're trying to reach, how your brand communicates with its audience, what your message should be and what your campaign goals are to establish a strong foundation. The voice and messages you use in various campaign ads should ultimately have themes that tie them together. Those similarities are your foundation and spring from what you would like to achieve and who you're targeting with your message. Once you've established these basics and built your bedrock for your campaign you can begin developing Facebook ads.
Just a tiny bit of text will do
The ideal Facebook ads communicate a clear message using as little text as possible. People don't want to stop scrolling through their news feeds to read a lengthy pitch. And too much text can actually take away from the impact of a striking image. But that's not the only reason to avoid using too much copy. Facebook ads may get rejected or shown to fewer follower if they use too much text. Luckily, the social network offers a tool to help businesses determine if their ads are too text heavy.
Lead with an impactful headline
Just because you keep text to a minimum doesn't mean your message shouldn't, or can't, be strong. A compelling headline gets a prospect through the door, at which point he or she can digest your message. But you a powerful headline, like a memorable image, serves to catch the eye. From there your message can get to work convincing prospects of the value you're offering. Facebook  extended a few tips to marketers:
Don't focus on your business. Make your message customer-centric.
Keep text to a minimum.
Customize ads with unique messages for different audiences.
Speak to a specific audience
If your law firm specializes in both tax and immigration law, you wouldn't want to advertise your immigration services to prospects who were born in the U.S. They have no need for immigration attorneys. Facebook's advertising tools let you target granular segments of your audience. You should take advantage by designing ads that speak to specific prospects. Sure, you may have to develop two Facebook ads instead of one, for a targeted campaign. However, by segmenting your ads according to audience you're setting your business up for success.
A/B testing is an A+ way to be better
What if you have two ideas for an ad targeting a specific audience, but you're not sure which will work better? Why not try both? It's hard to hit an ad out fo the park. But it's even more difficult to land a successful ad when you're trying only one concept at a time. In fact, you should try developing at least 4 different designs for each campaign, AdEspresso, a Facebook ads manager, explained. That way, you can benchmark metrics against your more successful ads and ditch concepts that aren't effective.
If you're only using one ad at a time it will be hard to figure out how successful the ad really is relative to other ad campaigns. And you may end up investing in ineffective ads because you're not benchmarking them against more successful concepts. Always be sure to A/B test your Facebook ads so you're sure your business is using the best concepts.
Cap off your message with a call to action
Once you've hooked prospects with a striking image and powerful message you want them to take the next step: click your ad. To make sure they do this you'll need a strong call to action. This is a short phrase that directs individuals to take action, whether that action is downloading a white paper, visiting your website or filling out a submission form. An effective call to action uses unique but clear language to convince an individual to take the next step.
Luckily, Facebook takes some of the thinking out of this decision for you by offering a menu of CTA buttons. Some of these buttons are more effective than others, depending on your audience, the message you're communicating and the service you're selling. Review the available CTA button options and choose the one that best represents the goal for the specific ad.
A well-designed Facebook ad that's part of a campaign with a strong foundation can help your business improve conversion rates on the social network. Use these tips to get your Facebook ad campaign off to a great start. Better conversion rates are an impactful ad away.