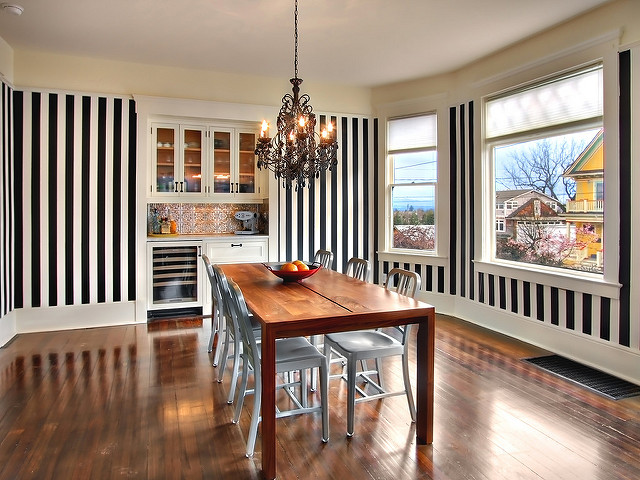 20 Nov

Building a high converting website for home services

The unfortunate reality is your website conversion rate will never reach 100 percent. However, by understanding how homeowners choose contractors you can build a high converting website.

Your website is the primary resource for information about your services. While most people learn about contractors through referrals, many of them continue their research online. Word-of-mouth advertising is only the first step in the discovery process. The goal is to ensure that the search ends once interested homeowners reach your website. Average conversion rates leave much to be desired. To pique prospects interests and convince them to convert before leaving your site your website will need some specific elements.
Pack it with pictures
Unsurprisingly, homeowners will want to see photos of your previous work. Internet marketing agency Contractor Nation surveyed 1,729 homeowners to determine what leads them to choose certain contractors. The survey – the results of which were published in a Professional Remodel white paper – asked homeowners what information was important to them on contractors' websites.
Of the respondents, 40 percent stated examples of previous work. High converting websites need to be visually engaging, so why not kill two birds with one stone and use photos of your work? When taking pictures make sure you're using a quality camera, or a smartphone that takes high-resolution pictures. Also, try to let as much sunlight into the room as you can. This natural light will look much better than the glow of a lightbulb. The better your pictures look, the better your work will look, which means impressed website visitors interested in learning more.
Keep contact information prominent
One common issue with contractors' websites is a lack of contact information, according to Rick Cleri, general manager of Contractor Nation. It's great that homeowners want to work with you, but if they can't connect with you it doesn't mean much. That's unfortunate because you should be engaging with your website visitors as soon as possible. The obvious solution is to ensure your phone number and email address are prominently displayed on your website.
Another way to ensure immediate engagement with your visitors is through a live chat service. This sort of solution gives visitors the opportunity to connect as soon as they reach your website. And from there a live chat service can capture prospects' contact information and provide them with options to connect via phone or text message. Live chat has been shown to improve website conversion rates by as much as 40 percent. By offering your website visitors a variety of options you'll improve the chances they engage with you.
Tap into testimonials
Most people turn to referrals when looking for a contractor. Advice from friends and family is what kicks off the search for home improvement or remodeling help. People trust what other people have to say more than press releases, websites or advertisements. That's why video testimonials are a valuable tool for your website. In combination with photo examples of previous work, video testimonials can "[break] down their resistance," according to Cleri. He suggested posting testimonials that touch on every segment of your service area. A website visitor based in San Francisco looking for remodeled cabinets won't be swayed by a testimonial featuring a client based in Pleasanton with a new porch.
"Fundamentally, the customer is just trying to figure out: 'Can I trust you? Have you done this work before? And have you done this work in my town?'" Cleri said. "If you can answer those three questions and get testimonials, then you're doing a good job."
Prospects are asking you to prove it. You're good at what you do? Show them with photo evidence and video testimonials. And once you prove you're the best, they want an easy way to connect. Even if you can show you do great work, if there are roadblocks on the way to engaging with you then your prospects likely won't try. With an accessible and engaging web presence, you'll be one step closer to a high converting website. 
Feature Image Credit: Daryn Nakhuda/Flickr