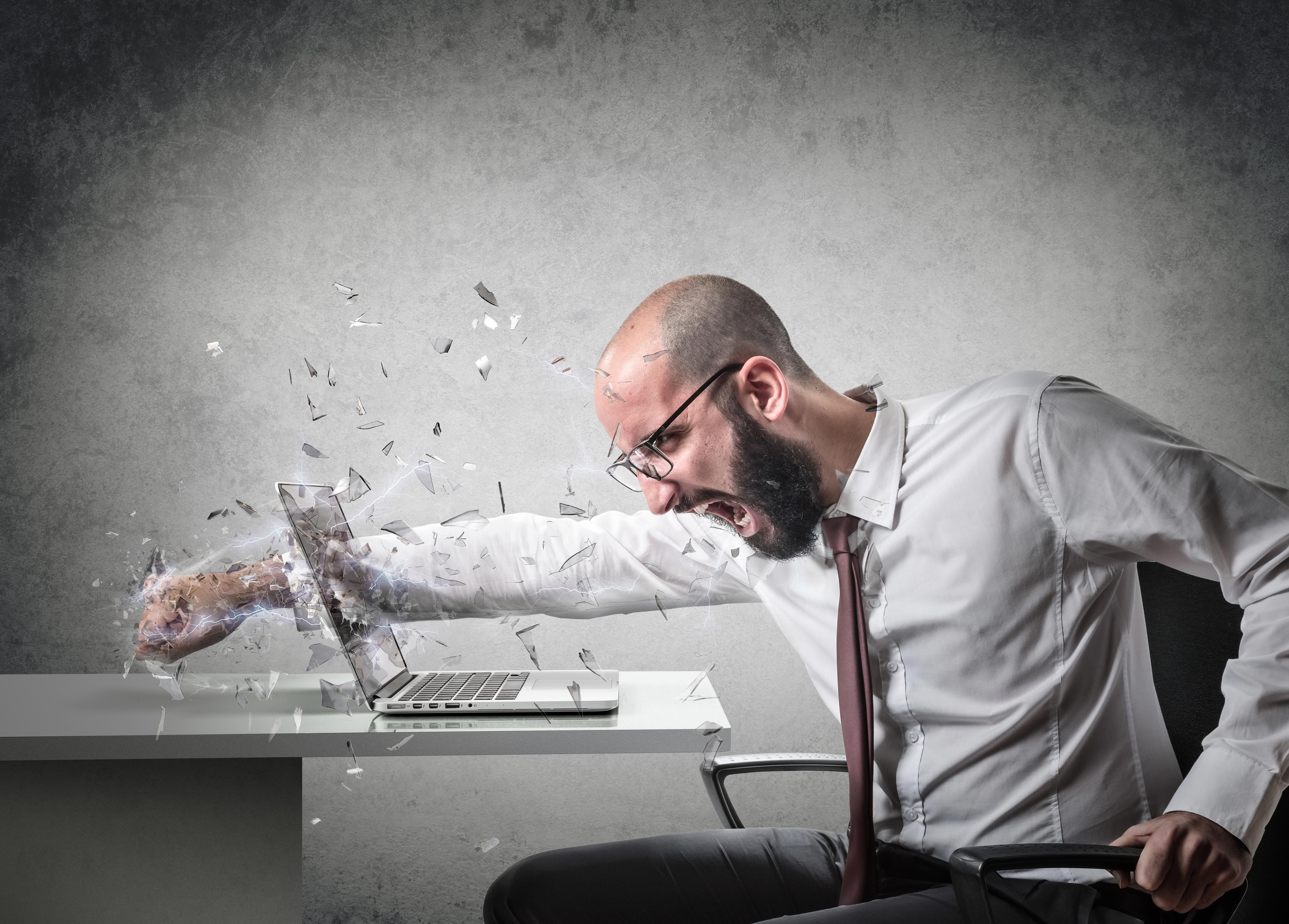 27 Dec

5 Reasons Your SEO Campaign Isn't Generating Leads

When it comes to SEO, or search engine optimization, one of the most common complaints we hear from prospective clients is lacking results. Usually, they're contracted with an SEO agency and receiving some sort of monthly service, but they're not getting the calls they were expecting. In some cases, they're getting absolutely no calls.

Why is this? What could cause an SEO campaign to fail, with no improvements whatsoever in organic search engine rankings, even over an extended period of time like six months? Given how costly these campaigns can be, it's well worth asking yourself what's wrong if you're in this situation. If this is you, here are five reasons your SEO campaign could be failing. Consider changing directions in these ways to avoid throwing away money, because the last thing you want is to find yourself two years into an SEO contract and no better off than when you first started.
1. No Goals or Analytics.
Are you using Google Analytics? Are you using software to track keyword rankings? Are traffic and rankings increasing? Frequently, we see companies with no tracking measurements in place. It's hard to know if you're moving in the right direction if you have no way to measure progress. Goal setting and analytics monitoring keep everyone on the same page and improve accountability.
In addition, make sure you're reviewing these results at the correct intervals. Checking rankings daily won't be helpful since rankings tend to fluctuate a lot from day to day, so it's better to review these kinds of results monthly. It's also helpful to note any abnormalities based on time of year. For example, some industries are seasonal, so during certain months traffic may go up or down significantly.
2. Focusing on the Wrong Keywords.
Sometimes, businesses fixate on keywords that don't actually drive traffic to their websites. You might spend months working to attain high rankings for a list of keywords, only for traffic and leads to remain flat once you do. That's because no one is actually searching for those keywords.
Using keyword research tools from the start will help. Always focus on keywords that have traffic, generally the more the better. Of course, these keywords should also be relevant to the services/products you provide.
3. Prioritizing Traffic Over Leads.
If you get 10,000 hits to your website today but not a single visitor converts into a lead, would that be a good or bad day? Probably a bad day, right? Traffic is important, but keep in mind that if you're driving the wrong type of traffic to your website, your conversions may suffer.
On the flip side, you might get a small number of visitors every month but have a great conversion rate. In that case, you must be driving qualified, high-quality traffic to your website!
Focusing on leads from the start will help you reach your goals faster. Seeing high numbers in analytics is fun, but realize that website visitors won't pay your bills. Conversions will.
One way to know if your website is actually engaging your visitors is to analyze how long they stay, how many pages they visit and what percentage bounce off without visiting any additional pages (also known as your bounce rate).
4. Putting All Your Eggs in One Basket.
Frequently, companies focus all of their efforts on one SEO avenue, such as generating backlinks. Instead, try diversifying your plan and using A/B testing to determine what's working best. SEO encompasses a range of factors including backlinks, content, meta information, reviews, SCHEMA, domain authority, visitor engagement and so much more. Don't spread yourself too thin; make your SEO plan comprehensive enough to satisfy search engine ranking algorithms.
Other companies focus on only a keyword or two. It's true that you shouldn't focus on 100+ keywords at once since it'd be difficult to pursue them all, but you also want to diversify enough to drive as much traffic and lead potential as possible. Remember that people search very differently, so even if you provide a single service, there may be 20 different ways people are searching for it. If you only focus on 1-2 keyword variations, you're missing out on a significant percentage of those searchers.
5. Building on a Weak Foundation
If your website loads slowly, your on-page SEO is poor or your website isn't mobile responsive, your campaign is fundamentally flawed and won't achieve optimal results. Make sure that before jumping into a large-scale SEO campaign, your foundation is strong. Achieving the results you want will be much more difficult, if not impossible, if your campaign is founded on a weak website.
Not sure if your website is healthy? Many tools will grade your website and point out issues like duplicate content, few backlinks, missing meta information and more.  Also, make sure your content management system (CMS) is built for the long haul. Some platforms are known to be more "SEO friendly" or "search friendly". For example, we prefer WordPress because it's open source, very customizable and our clients are never restricted in the functionality they can achieve. Some closed-source CMS options don't allow for that same flexibility.
This blog was written by Ross Cohen, founder and CEO of GetPhound.com, a digital marketing agency outside of Philadelphia. GetPhound works with small businesses on their local SEO, AdWords management and website design.