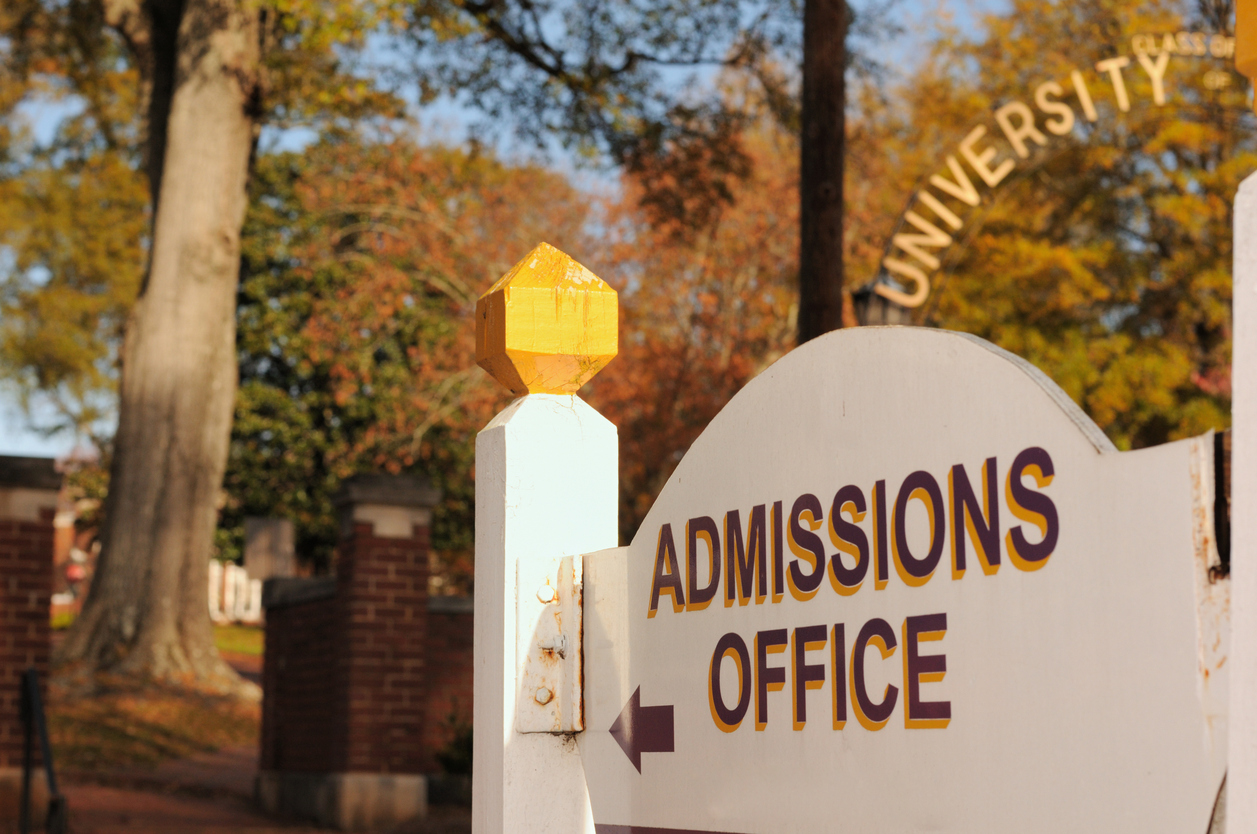 20 Dec

5 reasons college admissions chat captures more leads

Technology is changing enrollment marketing, and for college admissions chat is emerging as a lead capture tool.

The technology savvy, mobile-native Generation Z is heading for higher education and schools – both online and traditional – have to prepare to capture these students' collective attention. Applying for college is confusing for both prospective students and parents. Even choosing which school to apply to can be a stressful decision. If prospective students can't connect with a particular school or run into obstructions in the application process they could move on to other options.

In fact, up to 31 percent of four-year applicants start but don't finish online college applications, according to Hanover Research. And that's if they're able to navigate the school's website. More than half of students have trouble finding the information they need on college websites. Enrollment marketing departments have to find ways to engage with students quickly – and be able to meet them on their preferred devices. Otherwise, they run the risk of prospects choosing other schools in a highly competitive education environment.

If you're looking for ways to quickly engage prospective students and connect them with the admissions department there's perhaps no better communication channel than chat. Live chat can offer a number enrollment marketing advantages.
Start building a relationship – now
Forcing students to stumble through a confusing website is a bad way to start a relationship. In fact, EAB interviewed teenagers about what they're looking for from the enrollment process, and one student's response was telling.
"If I was just completely stuck on the homepage and it didn't look like they put a lot of care and attention into the page," she explained, "are they going to put a lot of care and attention to me?"
By offering live chat schools can help students and their parents navigate confusing admissions processes and immediately start engaging admissions. Building relationships with prospective students is important. College is a years-long commitment. And after graduation alumni often proselytize about their alma maters. The sooner schools can start engaging prospective students the better.
Students are too busy for phone calls
Generation Z spends more time on their cell phones than any other generational cohort at over 15 hours per week, according to Vision Critical. However, most of them aren't using their phones to make calls. Instead, they're using apps such as Messenger or texting with friends and family. In fact, 52 percent of teens spend 3 or more hours per day using messaging apps, Google found. To reach them it's important to communicate in the same ways they are: Texting and messaging.
Teenagers are more likely to visit a school's website on their mobile devices than past prospective students. By providing them with an immediate option to chat, or even text, with a school representative or trained agent, admissions can engage with teenagers via their preferred channel. That way students can communicate with college admissions while at work, school or hanging out with their friends.
Call centers can't handle college admissions chat
Some schools use call centers to handle admissions inquiries. However, call center agents may not have the bandwidth or skillset to engage in live chat conversations as well. It can be difficult to take a call and a chat at the same time. Maintaining multiple conversations can lead to crossed wires or long response times. And call center agents often aren't trained to handle chats. Speaking on the phone doesn't require some of the skills that live chat does, such as good grammar and spelling.
Luckily some live chat providers also employ chat agents that are available 24/7 and industry trained. This extra assistance can help colleges reduce call center workloads as well as their reliance on temporary hires during admissions season.
24/7 availability is an asset for colleges
Maintaining around-the-clock staff is costly. However, students are in school during normal business hours and their parents are often working. It can be difficult to find a convenient time to connect. Live chat software offers schools low-cost 24-hour availability. By entering "best colleges" into Google Trends you can see when people are doing their research. While it's not the most scientific method, it does offer useful information:
Searches follow a fairly consistent pattern – besides a few extremely high peaks – on a day-to-day basis. They bottom out around 2:00 a.m., before rising consistently through the day and peaking in the evening after students and parents are home from school and work, respectively. The highest search volumes typically come between 7:00 p.m. and 9 p.m. By maintaining 24-hour availability colleges ensure they're able to engage with the students who are doing their research at night.
School research is going social
High school students are doing their college research on social networks such as Facebook. In fact, according to a survey by Zinch, an online college, and Chegg, a scholarship matching service, 68 percent of high schoolers use social media to find college information, according to U.S. News and World Report. Live chat companies that offer Facebook integration present admissions offices with an ideal opportunity to connect with students as they're browsing schools on social media. That's especially true for schools that retarget website visitors with Facebook ad campaigns. The social network now allows users to message businesses (or schools) directly from their Facebook ads using Messenger.
Improve enrollment marketing with live chat
By implementing live chat on their websites colleges can make sure prospective students don't get lost navigating websites, and start building relationships with them. And when questions get especially complicated, some live chat services offer features that allow prospects to call admissions directly from the chat window. Businesses that use live chat can see their website leads increase by 40 percent. Colleges can achieve similar lead generation improvements by implementing live chat on their websites. While admissions season has wound down, it will be revving up again soon as high school students begin searching for their right fits. When they visit your website what will you do to start building a relationship?