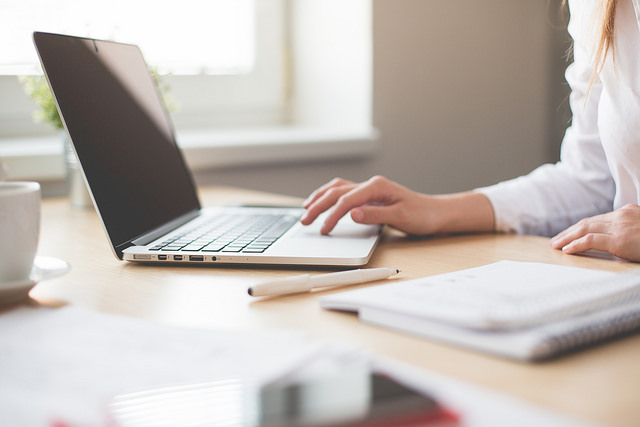 06 Nov

3 valuable Google My Business features

You may have heard of a small company called Google. But did you know Google can do more than help you track down the perfect chicken parmesan recipe?

Various Google My Business features help people immediately access the details they need about your website. The free-to-use service can help you generate interest by making information on your business more accessible, providing options to connect and displaying customer reviews – all in one place. It's important to take advantage of any chance you get to reduce friction in your purchase funnel. By updating your Google My Business listing you're offering prospects an easier way to engage with your business and get the information they need.

There are numerous Google My Business features you can use to make the discovery process more engaging for prospects. This one-stop-shop for information on your business includes:

Click-to-Text
Through Google My Business you can chat directly with consumers who are looking through your services through Google's search function. You can upload numbers for both making phone calls and sending text messages. Mobile messaging is most Americans' preferred means of communication, making this a valuable tool for engaging with prospects. In fact, 33 percent of U.S. consumers ranked it as their top communication channel over email and phone calls, according to Twilio. Giving the capability to message you directly from their search results makes engagement easier for you and your prospects. Just ask Gabe Thayn, director of search marketing for TravelPASS Group.

"The conversion rate on message extensions is 41% higher compared to other ad extensions," he explained. "Paired with customer support software, they've also allowed our agents to respond to requests in a more efficient and cost-effective way. "

Content updates
If your business appears in the news frequently or you're regularly updating your website with new content you want to share it right? Google My Business can help you do that by displaying updates such as news or specials you're running right below your contact information. Consumers love content. Especially content that's easy for them to find and digest. Google My Business' share feature ensures prospects are engaged with your business' latest happenings and updates.

Customer reviews
Your customers love you, and you want the world to know about it. Google My Business can help with that too! The tool shares reviews your left by customers along with their five-star ratings. That can be very important for your business' reputation because 97 percent of consumers surveyed by BrightLocal indicated they have read reviews to determine the quality of a nearby business. Online reviews also give you an opportunity to engage with your customers. You can thank reviewers for positive notes and respectfully respond to negative experiences.
How to use Google My Business features
Editing your Google My Business page and setting up click-to-text are both simple processes that net valuable leads. To begin you should simply go to the Google My Business website and click the "Start Now" link. You can also set up your Google My Business listing through a mobile app. Once you've logged in you can add or edit details such as:
Business name

Address

Contact information

Hours
You can also set up the valuable click-to-text feature. This feature is functional within both Google My Business and Adwords. To set up the texting component in the former first sign in and look for the "Chat" card on the Home page.
On the right side of the "Chat" card there will be an option to Edit number. After you've clicked that link enter your 10-digit phone number. Then click submit. At this point, Google will email you a verification code. If you don't receive the code within ten minutes you can click the "resend verification code" option. Once you've submitted the verification code you're ready to begin texting through Google My Business!
What comes next…
Before setting up Google My Business texting feature you will have to decide who should field incoming messages. However, many employees may have enough on their plates already. If that's the case third-party support is available to handle messaging responsibilities. In fact, your live chat provider may already offer text message support.
You should also be prepared to review and respond to customer reviews that accumulate through Google My Business. Engaging with customers quickly will strengthen relationships and help you reverse any negative perceptions that may exist.
With an up-to-date listing in place, you'll open up new channels and Google My business features through which you can engage with prospects and strengthen your business' online reputation. You can make the case that new engagement channel is even better than a new chicken parm recipe.
Feature Image Credit: https://perzonseo.com