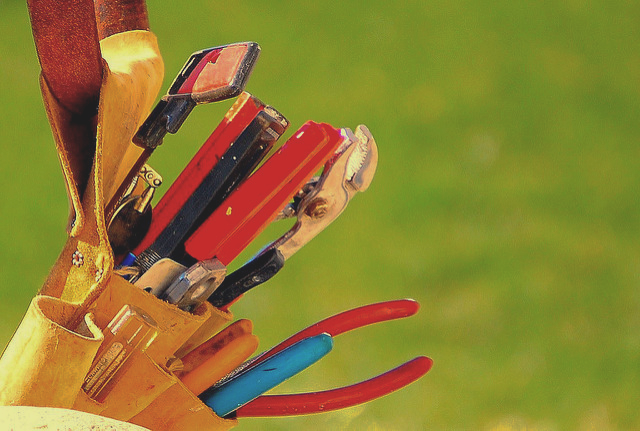 15 Nov

3 tools you need in your sales process

Your sales ecosystem should consist of more than your sales team. You need a variety of tools to consistently engage prospects and retain clients.

A sales ecosystem consists of the various tools you use for lead generation and conversion, as well as for nurturing client relationships. With the right set of tools you can target and engage your prospects on their terms, close deals using automated software and nurture relationships to ensure return business. With the right solutions in place, your reps will be able to complete these steps while expending minimal effort. Building a sales ecosystem is as simple as identifying the right tools and ensuring they seamlessly integrate. Here are a few of the bricks you'll need to build your ecosystem:

CRM
If you're not managing relationships your business is missing out on revenue opportunities. Unfortunately, it can be difficult to stay on top of your business' relationships with every prospect and client alike. That's why CRMs are so important.  Your sales team can move more quickly with all of your prospect and client information in a single database. Accessible data makes each step from targeting to closing the deal simpler. When salespeople have a snapshot of the entire prospect timeline they'll be able to act more effectively, Hubspot explained. But CRMs' benefits aren't limited to individuals.

Your entire organization will get a boost from a CRM. Relationship management software is a gateway to your business' sales ecosystem for anyone seeking information on prospects or clients. Your reps will have entire prospect histories at their fingertips. This means they can move immediately on prospects with whom engagement efforts have lapsed in recent years. No lead is wasted and no rep is left without the information they need when your sales ecosystem includes a CRM.

Sales Automation
Automation makes everything easier, and these days you can automate just about anything: including sales tasks. There are a number of sales mechanisms you should automate to help your team operate more efficiently. Small but necessary tasks such as sending out emails or dialing calls are ideal for automation. For example, your team should be able to automate email template design and email campaigns. That way reps aren't wasting time crafting and sending out messages to prospects. For example, if a new neighborhood ordinance affects homes in your geographic service area your reps can build an email template for prospects and schedule it to send to anyone affected by the regulation. You can also automate CTA responses, new appointments, lead assignment or client follow-ups to ensure your sales team is focused on what it does best: Selling.

Data Reporting
Data, data, data – it's all you hear these days, but for good reason. You need data reporting to keep pace with the competition. The reason your sales team needs data reporting capability is it helps your reps understand their target audience and identify the warmest leads. Without data pointing your reps to prospects worth pursuing they could be wasting their time on dead ends – and time is money. For example, if your business handles solar installation your targeting should be more specific than individuals who own a home. You need to consider whether prospects already have solar panels installed or what electricity bills look like in certain segments of your geographic service area.

Information that helps you understand your target audience will allow your business to evolve with them. When the sentiments of your prospects change your sales reps can move quickly to match their needs, never losing a step in the sales journey.
An all-in-one sales ecosystem
Your reps need these tools to operate efficiently and keep up with competitors. However, investing in myriad systems and applications can be costly and confusing. It may make more sense to invest in a single solution that delivers everything you need for your sales ecosystem. For example, Spectrum Inc. offers all the tools a business needs to capture, nurture and convert leads. In addition to the solutions listed above, Spectrum offers website services, reputation management assistance, and more. Investing in an all-in-one solution will help you quickly acquire and integrate your sales ecosystem tools.
However, you build your sales ecosystem the bottom line is your business needs one to ensure you're targeting the right prospects and converting them into returning customers. With the right tools in place, your sales team will be more effective at lead generation and conversion and your business can focus on growth.
Image Credit: Blue Diamond Photography/Flickr