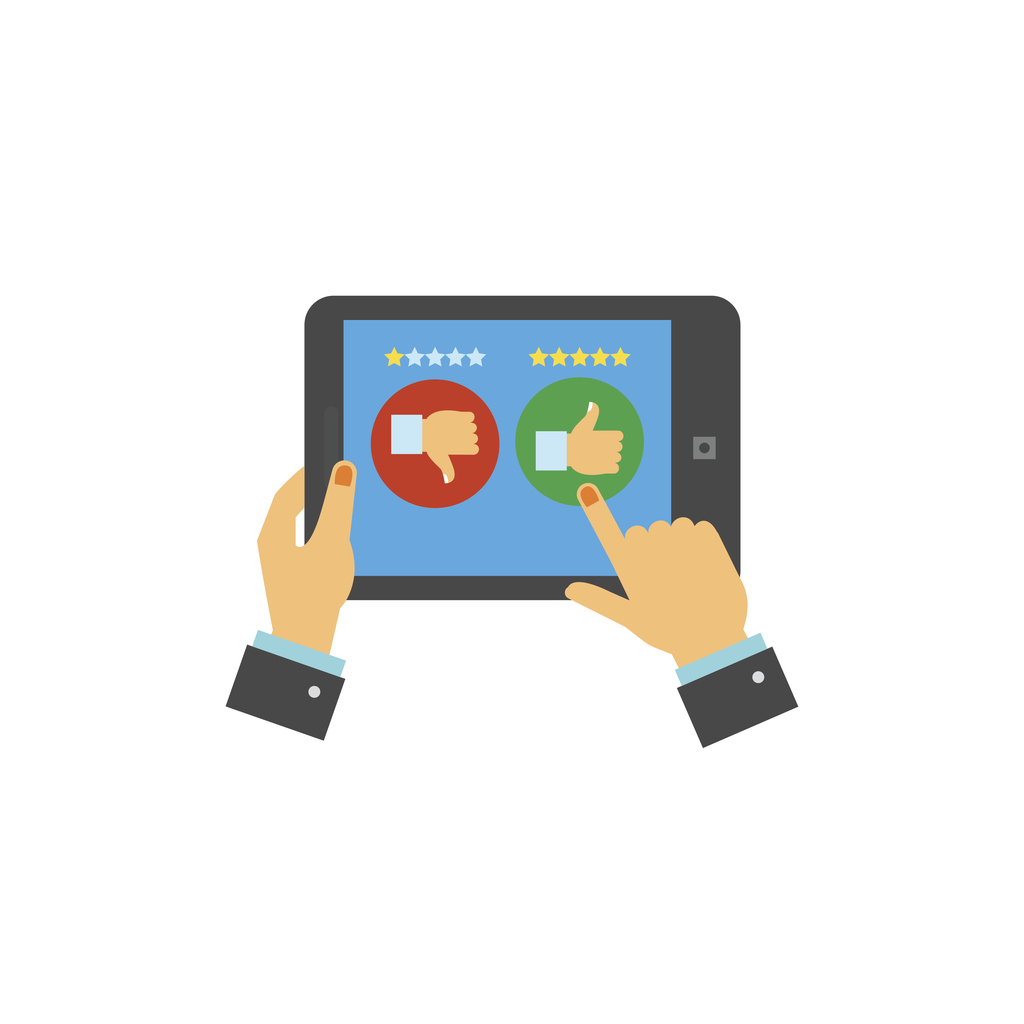 02 Feb

3 reasons to invest in online reputation management

Online reputation management can vastly improve how consumers view your business and generate interest in your services.

You've probably read an online review before visiting a local business. In fact, that's how 97 percent of consumers found information about local businesses in 2017, according to BrightLocal. And people take those reviews very seriously. For example, 49 percent of consumers need to see a four-star rating before they purchase from a specific business. Another 85 percent trust online reviews as much as they trust personal recommendations. If you're neglecting online reputation management, negative reviews or middling ratings could be impacting your business performance.

Losing prospects because of negative reviews is bad enough. But it's not the only reason you should invest resources in online reputation management. There are a number of reasons to keep a handle on your business' online reviews.
Improve on- and off-site rankings
Google's ranking algorithm considers a number of factors that relate to online reviews. Both on- and off-site reviews can improve your ranking position, Forbes explained. The latter refers to reviews customers can write directly on your site. These reactions to your services generate unique content for your website. Ultimately, that's a boon for your ranking. And, if formatted properly, those reviews can be indexed by Google and presented as "rich answers" to queries. That can place positive reviews in the coveted "position 0" rank.
However, off-site reviews can also factor into Google rankings. The search engine's local algorithm accounts for reviews posted on websites such as Yelp. Google, like most consumers, sees these websites as reliable indicators of businesses' quality. If reviews of your business on third-party sites make the cut, it could lead to a feature in Google's local 3 pack. Similar to "position 0", the 3 pack appears above the first position and offers businesses significant exposure.
Reviews (even bad ones) improve conversion rates
Reviews tend to warm leads up to your business as they make their way through the customer journey. While consumers are in early or middle stages of the marketing funnel, and researching local businesses, online reviews can help them determine the quality of a business and its services. Even negative reviews can tell people something positive about a business, according to Reevoo, a social commerce company. That's because unfavorable reviews show consumers that businesses are being honest, and not scrubbing bad reviews from websites.
In fact, 68 percent of consumers have more trust in reviews that show both good and bad reactions, Reevoo noted. And if there are no negative reviews at all, 30 percent of people tend to think that's a sign of fake reviews or censorship. If a consumer is looking for unfavorable reviews it may be an indication he or she is "highly engaged."
Another opportunity for engagement
Online reviews are another opportunity for your business to engage with consumers. In addition to using tools and platforms such as Facebook or live chat to connect with prospects, your business can also mine review sites for excuses to speak with prospects or past clients. Positive instances of engagement on review sites indicate to individuals conducting pre-purchase research that your business is client focused.
However, it's important to keep communication on review websites professional. Any overreaction or negative opinions shared by your staff could paint your business in a bad light. If responding to online reviews is part of your consumer engagement strategy make sure you train staff on best practices beforehand. That way your attempt to manage your online reputation won't backfire.
The vast majority of consumers research local businesses online before making a purchase decision. If you don't have an online reputation management strategy, that could be a bad thing for your business. However, if you are staying on top of online reviews than there's a chance you could see your conversion rate improve over time.